JOIN US for the 2023 AOSA/SCST Annual Meeting!





Do NOT Forget your PASSPORT!
Event Dates
Starts: June 10th, 2023
Ends: June 15th, 2023
Event Location
Canada Delta Hotel by Marriott
Saskatoon, Saskatchewan (SK)

405 20th St E
Saskatoon, SK
S7K 6X6
Canada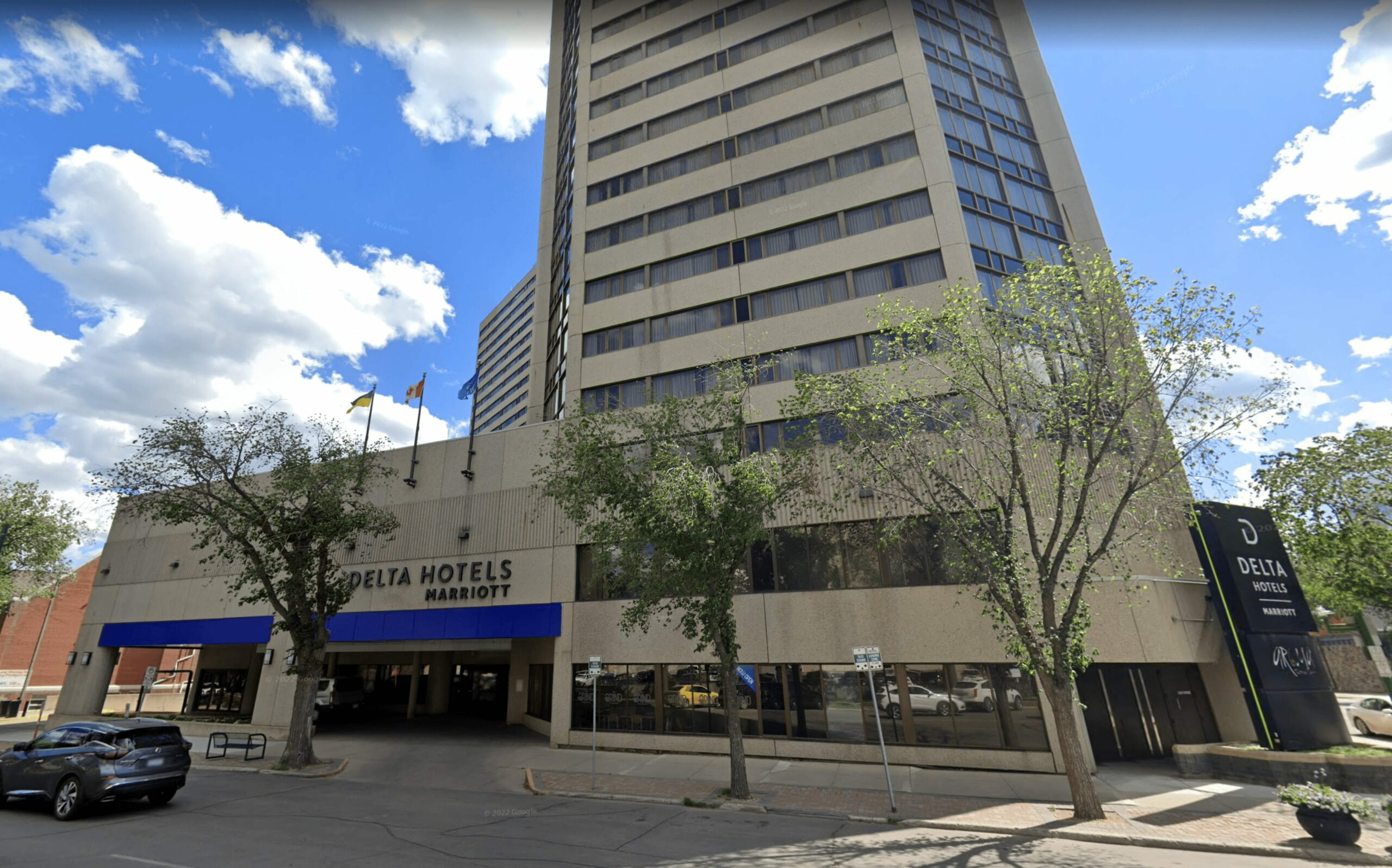 About the Hotel
"Delta Hotels Saskatoon Downtown surrounds you with picturesque views of Saskatoon—the city of bridges. Elevate your experience in the city's tallest hotel, steps from all-season walking paths that hug the banks of the South Saskatchewan River. Tastefully finished with a 1,400-square-foot fitness centre and complimentary hydration stations on every floor, augment your wellness with free meditation and yoga packages for adults and children alike. Healthy, locally sourced cuisine in Aroma Restaurant and nutritious takeaway snacks at The Grind Coffee Bar—proudly serving Starbucks coffee—are staples of our traveler well-being ideal. Finally, our exemplary indoor waterpark boasts two heated pools, a whirlpool and a three-story waterslide. With more than 20,000 square feet of meeting space paired with on-site catering and all-inclusive wedding packages, our hotel is a modern, all-encompassing gem in the central heartbeat of Saskatoon. Welcome to the Delta Hotels Saskatoon Downtown."

The AOSA/SCST Room Block is NOW Open!
The room block will close on May 9, 2023
Things to do in Saskatoon
"Saskatoon is one of Canada's most talked-about destinations. It is the place to experience local eateries, bustling nightlife, river trails, and other outdoor spaces as well as cultural institutions and museums."
Event Sponsors
We appreciate your support!
Registration
Is NOW Open!

*ADDITIONAL FEES FOR WORKSHOPS & GUESTS APPLY

This year, in addition to traditional meeting events, 4 workshops will be offered and multiple offsite activities to allow participants to see the greater Saskatoon area.
Workshop registrations will be in addition to the general meeting registration.
You can also find tradeshow and sponsor options below.
Join us for what promises to be a great meeting but hurry!

Registration closes May 26th.
Virtual Registration

*To receive any applicable Continuing Education points, you MUST register individually for any virtual sessions*

Unable to attend the 2023 AOSA SCST Annual Meeting?
We have a virtual option available that will allow remote access to a select number of events. Virtual registrants can take part in the following sessions LIVE as they happen in Saskatoon.
Virtual registration will include:
Tuesday (1/2 CE point): Open Rules Update, Q&A
Wednesday (1/2 CE point): Referee Presentations, Research Papers and Long Range Planning.

Registration closes May 26th.
Questions….

What does your in-person registration include?
• Access to all meeting events (pending any "closed" sessions)
• Workshops are IN ADDITION to the general meeting registration
• Continental breakfast Monday-Thursday
• Morning and afternoon breaks (Monday-Wednesday)
• Lunch Monday & Wednesday (Bagged lunch for those taking part in Thursday's tour)
• Opening Session Brunch (no lunch/morning break, served on Tuesday, Brunch at 9am)
• Offsite Poster Session; transportation included
• Offsite Banquet Dinner; transportation included

What meals will be provided with registration?
Continental breakfast each morning, morning and afternoon breaks, and lunch are all included.

Is transportation provided to the offsite events?
YES. Transportation, via bus, will be provided to the Banquet and Poster Session. All transportation will leave from the hotel.

Are any sessions being conducted virtually?
Yes! There are a number of Committee meetings that will take place in the weeks prior to the in-person meeting. Stay tuned for that schedule. At the meeting, the Open Rules Briefing, Referee Presentations, Research Seminar and Long Range Planning will each be live-streamed.

What does your virtual registration include?
· Open AOSA Rules Update
· Questions and Answers session with the Open AOSA Rules Update
· Referee Presentations
· Research Papers
· Long Range Planning

Are workshops in addition to the general meeting registration fee?
Yes. If you plan to attend BOTH a workshop and the annual meeting, you must purchase a meeting registration and your selected workshop.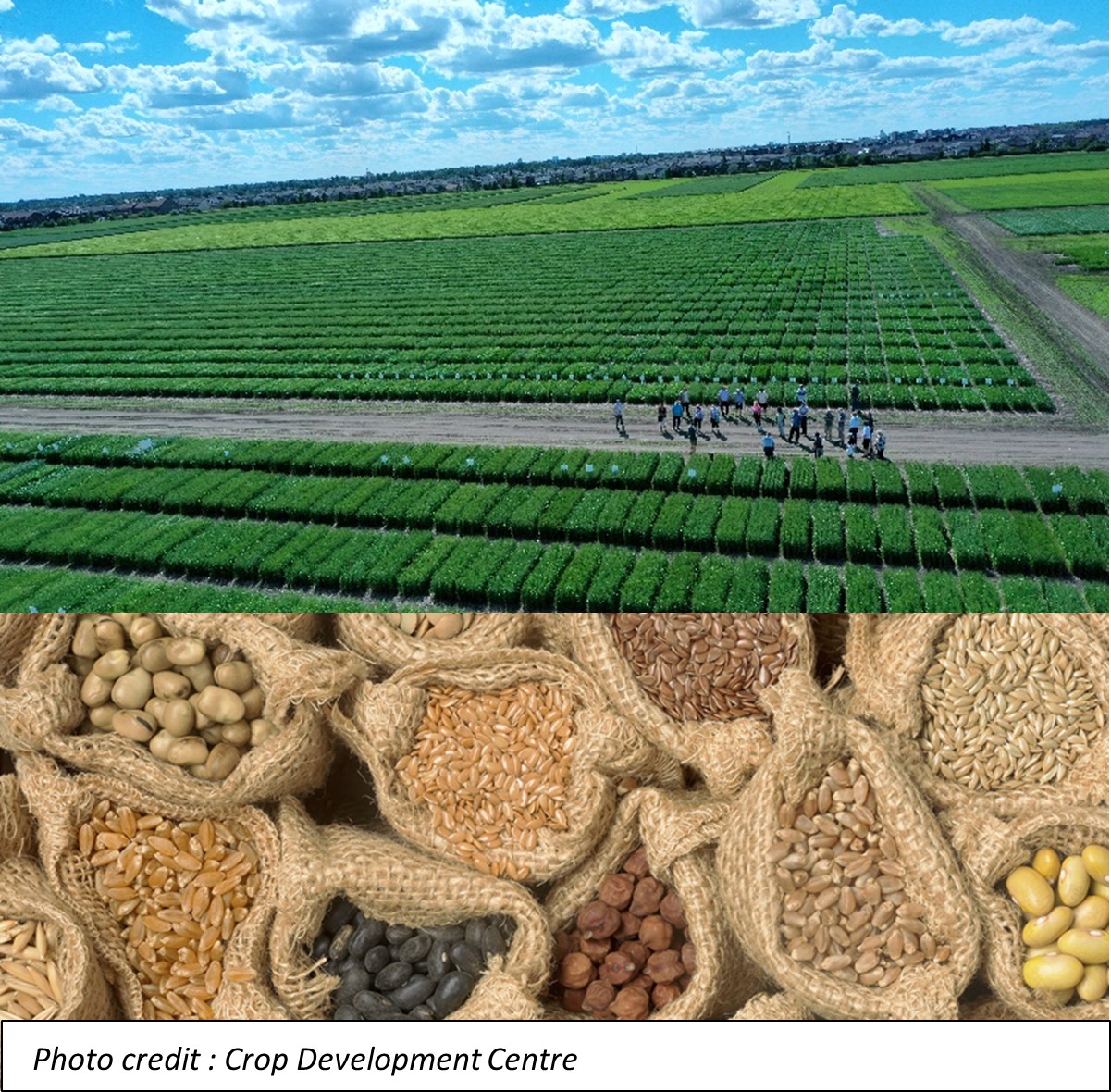 Tours
Thursday June 15th, 2023; 1:00 – 5:00 pm 
Included in your full registration along with a bagged lunch.

The Canadian Food Inspection Agency (CFIA), your local host, has put together three bus tours targeting Seed industry hotspots for conference attendees this year. All participants have the chance to visit all three locations. Participants are grouped into 3 groups (roughly 30 in each group/one bus). If you wish to attend these tours, please indicate your preference when registering for the conference.

Meet at 12:45 pm sharp in the lobby of the Delta Hotel by Marriott.
• CFIA seed testing lab
• Agriculture and Agri-Food Plant Gene Resources of Canada and Oilseed Breeding facilities
• University of Saskatchewan Crop Development Centre

*MAX 100 PARTICIPANTS (3 groups of about 30 participants in each) 
Workshops
*Additional fee

Saturday, June 10th 8am-5pm
Germination and Seeding Evaluation
Fee: $200

Sunday, June 11th
8am-4:30pm
Seed Testing Method Validation, Theory and Practice
Fee: $160

1pm-5pm
Genetic Technology Workshop; Adventitious Presence
Fee: $125

Monday, June 12th 8am-12:00pm
Purity Workshop
Fee: $100
Virtual Committee Meetings
AOSA SCST 2023 Virtual Committee Schedule

**Find each Zoom link under the respective Committee Meeting listed below. If dialing in to the meeting, the dial number, meeting ID, and passcode are also provided.**

Friday, May 12th, 11am MT: Conservation & Rec./Tree & Shrub Committee
https://us02web.zoom.us/j/83091644841?pwd=OU15bFk2UzNZNW9ncU5jZnlFSVMzQT09
Meeting ID: 830 9164 4841
Passcode: 010811
Dial: +16694449171
 
Tuesday, May 16th, 10am MT: Open Rules Discussion
https://us02web.zoom.us/j/85307376320?pwd=aGovekRoTm96ZGR0WEFWZ21TbW1Kdz09
Meeting ID: 853 0737 6320
Passcode: 518294
Dial: 16694449171
 
Tuesday, May 16th, 11am-Noon MT: Teaching and Training Committee ***RESCHEDULED***
https://us02web.zoom.us/j/86302045947?pwd=MC9CUDNjN1l2cmU1amQ3dWdDSDVQUT09
Meeting ID: 863 0204 5947
Passcode: 469586
Dial: +16694449171
 
Wednesday, May 17th, 9am MT: Consolidated Exam Committee (CLOSED)
https://us02web.zoom.us/j/82059076713?pwd=VUluYWNtYkd3b2l0RzhuTHJLZ2Z5QT09
Meeting ID: 820 5907 6713
Passcode: 642328
Dial: +16694449171
 
Wednesday, May 17th, 10am MT: Flower Seed Committee ***RESCHEDULED***
https://us02web.zoom.us/j/89004462537?pwd=YXI0MEl1RkY1NHlkTytHcEYxT3hqZz09
Meeting ID: 890 0446 2537
Passcode: 952810
Dial: +16694449171
 
Wednesday, May 17th, 1pm MT: Vigor Committee
https://us02web.zoom.us/j/81624279396?pwd=V29WNWhiRkUzMjNmd2ErTjNEZVpoQT09
Meeting ID: 816 2427 9396
Passcode: 773384
Dial: +16694449171
 
Thursday, May 18th, 9am MT: Cultivar Purity Committee
https://us02web.zoom.us/j/87280286603?pwd=M3ZWbURoQmFrZWdVU1dvTFdVdzdQdz09
Meeting ID: 872 8028 6603
Passcode: 133589
Dial: +16694449171
 
Thursday, May 18th, 10am MT: AOSA Bylaws Committee (AOSA ONLY)
https://us02web.zoom.us/j/82772475478?pwd=eEgxb3E0RHhzMEluN0R0NHFxMy9QZz09
Meeting ID: 827 7247 5478
Passcode: 593544
Dial: +16694449171

***Monday, May 22nd, 10am MT: Flower Seed Committee***
https://us02web.zoom.us/j/82274806498?pwd=U253dnZ3elFrRW14VU1zSHAzVFp0UT09
1-669-444-9171
Meeting ID: 822 7480 6498
Passcode: 676171

Tuesday, May 23rd, 9am MT: Continuing Education Points
https://us02web.zoom.us/j/87430401692?pwd=ejNyYkl2dTF4WFBCYm51cFo1d0grdz09
Meeting ID: 874 3040 1692
Passcode: 849848
Dial: +16694449171

***Tuesday, May 23rd, 10am MT: Teaching & Training***
 https://us02web.zoom.us/j/81878189958?pwd=ME91ZG1pME1mVEdaTnNYNCs2bGlKZz09
Dial: +1-669-444-9171
Meeting ID: 818 7818 9958
Passcode: 230028

Wednesday, May 24th, 9am MT: Handbook Committee
https://us02web.zoom.us/j/85434664732?pwd=aEpacWVhVGIvRFpVbXBhUjkrTUNXZz09
Meeting ID: 854 3466 4732
Passcode: 486356
Dial: +16694449171
 
Thursday, May 25th, 10am MT: RGT Board of Examiners (CLOSED)
https://us02web.zoom.us/j/82405410046?pwd=enlQRkdWdFlyRDFwUEtiWUpmT3QyZz09
Meeting ID: 824 0541 0046
Passcode: 848600
Dial: +16694449171
 
Thursday, June 1st, 10am-11am MT: Statistics Committee
https://us02web.zoom.us/j/88685072174?pwd=SFRnVnUwNjZWQUJ3VDNWMFczRnFVUT09
Meeting ID: 886 8507 2174
Passcode: 094002
Dial: +16694449171
 
Thursday, June 1st, 11am-Noon MT: Moisture Committee
https://us02web.zoom.us/j/89467084580?pwd=ZjBlYUY3STFGY2wxTE1vTUNRd3JYZz09
Meeting ID: 894 6708 4580
Passcode: 659356
Dial: +16694449171
 
Tuesday, June 6th, 9am MT: Referee Committee (CLOSED)
https://us02web.zoom.us/j/85103534650?pwd=V3NPQVo0Rjl3a1VIck9lZ24zWm1Hdz09
Meeting ID: 851 0353 4650
Passcode: 650031
Dial: +16694449171


Agenda
General Schedule of events: (Subject to Change)

Saturday, June 10th
AOSA BOD Meeting
SCST BOD Meeting
Germination & Seedling all day Workshop
 
Sunday, June 11th
AOSA/SCST Joint BOD Meeting
RGT Exam
Seed Testing Method Validation, Theory & Practice all day Workshop
Genetic Technology; Adventitious Presence half day Workshop
 
Monday, June 12th
Trade Show
Purity half day Workshop
Committee meetings
New Technology Forum
New Member Meeting Orientation
 
Tuesday, June 13th
Bean Buddy Walk
Trade Show
Open Rules Update
Opening Session
Committee Meetings
Seed Issues Forum/Poster Session
 
Wednesday, June 14th
Trade Show
Referee Presentations
Buzz Session
Research Paper Session
Long Range Planning
STRF Silent Auction
Awards Banquet—Offsite
 
Thursday, June 15th
Joint Business Meeting and Rules Voting Session
AOSA Business Meeting
SCST Business Meeting
Tours
Trade Show Exhibitors
Calling all exhibitors! We will have a great layout at our host hotel to facilitate interaction between our vendors and meeting registrants. Booths will be located in the area where all breaks will be held and we welcome all of our exhibitors to also join us for all meals and on this year's tour. Exhibitor Registration includes one booth space and one meeting registration (all meals and tour included in price). If you wish to purchase an additional registration for your space, please also select and purchase a Guest Registration during the online registration process below:
Sponsorship Opportunities
There are a number of opportunities available for you to contribute to the overall success of this year's event. Additionally, you will have a chance to increase the visibility of your company amongst the AOSA & SCST memberships. Download our Sponsor Packet to learn more: