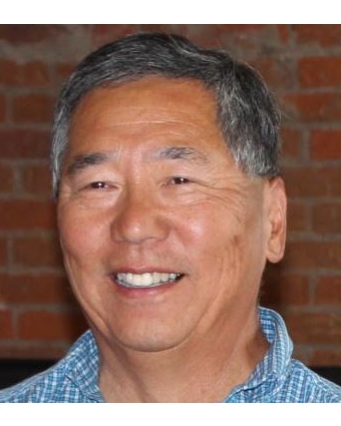 Donald Ogawa, 70, of Caldwell, ID, passed away at his home on September 27, 2022 following a multi-year battle with cancer.
Don was born April 14, 1952, in Nampa, Idaho. He graduated from Middleton High School in 1970. He attended Boise College for a time. Early in his career he managed the Karcher Ranch Market, worked for Idaho Sand & Gravel, Max Lewellen Insurance and several years for Iseri Insurance in Ontario, OR. Most of his career was spent as a registered seed technologist employed by The Crookham Company from where he retired in 2017.
Don's lifetime interests were fishing, hunting, bowling, and community service. He treasured the countless fishing trips with his close friends and family. He enjoyed bird hunting and traveled to participate in countless regional bowling tournaments. His community involvement was extensive. He donated considerable effort and resources to the creation of the Caldwell Japanese Densho Garden. He was extremely dedicated to the Caldwell Exchange Club for roughly four decades. Over the years, he also participated in the Caldwell Jaycees, Caldwell Independent Insurance Agents Association, Coalition for Agricultures' Future, and the Caldwell Chamber of Commerce helping coordinate the annual agricultural tour.
Don is survived by his mother, Lilly Yamaki; stepmother Judi Ogawa; brothers Ed Ogawa and Jeff Zmuda (Cheryl); sisters June Ogawa, Kapri Zmuda, and Wendi Zmuda-Scott; daughter Melissa McGladrie (Randy); grandchildren Tanner (Brooke), Kyle, Ryan, and Hannah McGladrie. Also, Cecilia Hiatt; Anthony Ogawa; Alexander McMains (Kuemei); Kristi Hendry (Rolando); Trina Reyna (Robert); Marcus Ogawa. As well as Aunt Ida Ogawa, Uncle Tom Ogawa, and Uncle Ken Ogawa (Yuki); beloved friends and dozens of cousins.
Don was preceded in death by his father, Mos Ogawa; stepfather Bill Yamaki; Uncles and Aunts: Todd Ogawa, Yosie Ogawa, Fumi Ogawa, Mary and Tommy Miyasaki, Tak and Emmy Ogawa, May Ogawa, Short Fujikawa, Shiz and Irene Fujikawa, and June and Nancy Fujikawa; Cousin Wendy Fujikawa; and close friend Richard "Dick" Jones.
He embraced the concept that Families are Forever. His generosity and willingness to serve his family and the community will be greatly missed.
No funeral service will be held. A memorial gathering will be held at a later date. In lieu of flowers, donations can be made to: Caldwell Exchange Club, Attn: Don Ogawa Memorial, P.O. Box 883, Caldwell, ID 83606.